Scrubber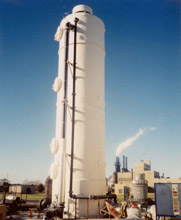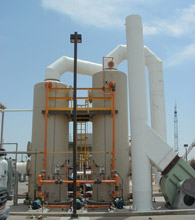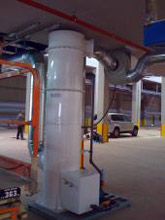 The scrubber is the best alternative to the dry filtering. It is applied in any industrial sector and gives solution to ecological impacts came from air pollutant of production procedure.
In cases of material pollutant usage of pre-filtering with cyclone is preferred. Scrubber is the best solution for the removal of harmful substances even if they are in the form of particles like:
Fog
Fumes
Dust
Acid stream
Also scrubber is suitable in cases with high temperatures like:
Cremation unit
Biomass boilers
Galvanizing
Foundry
Furthermore, in cases with reeks came from:
Cement factories
Fertilizer factories
Detergent industries etc.
Moreover, scrubber is recommended for cases of deodorization like ammonia et.